La library FlipperMusic di The Comedians
Anche voi siete stati tra i 543.000 spettatori, uno share del 2%, incollati davanti il canale in chiaro di SKY, TV8, nei passati mercoledì? Pensiamo proprio di sì, chi si perderebbe le vicende del Claudio & Frank Show? Abbiamo quindi aspettato che la nuova serie comedy con Claudio Bisio e Frank Matano iniziasse per svelarvi, al di la' del tema principale della colonna sonora di Federico Ferrandina, la library music sincronizzata in "The Comedians". Curiosi?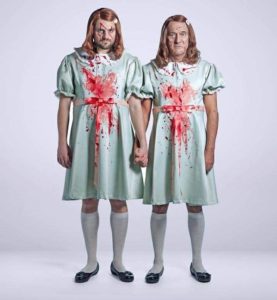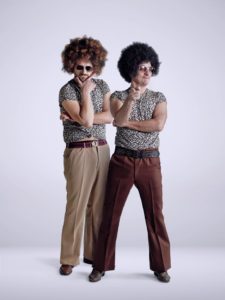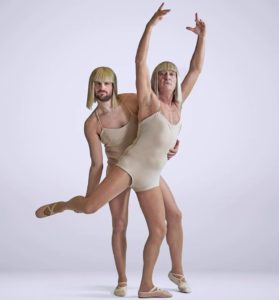 FlipperMusic vi racconta la library music del mockumentary The Comedians
Per gli appassionati di musica, non potevamo non fornire elementi e spunti di ascolto per seguire meglio la production music impiegata nei vari episodi, dal genere comedy al rock (anni 50′, 60′, 80′) dal retro soul all'intramontabile strumentale classico o di chitarra di alcuni sottofondi.
Così negli episodi 1 e 2 avete potuto ascoltare Real Men e Who's The Booze dal catalogo Clockwork Orange Music, Can I call you baby e Heavy lovin' (Abaco Music), Drum Hum da Cavendish Music, e Pennybank Tunes con Suspicious Agenda e Agent Agenda, fino ai brani di library di Federico Ferrandina stesso per il catalogo Primrose Music con Moon on Ipanema e Deneb Records con Stains
Negli episodi 3 e 4 trovate Giddy Up sempre del catalogo Cavendish Music, Game Show da Soho Production Music e Mischievously Busy di Evolution Media Music…
Provate invece a riconoscere nei prossimi episodi i brani che vi suggeriamo e se vi va, raccontateci se vi sono piaciuti, ne saremo felici: Premiere e Curtain Up (Cavendish Music), Japanese History e Himalayan Flute (Pennybank Tunes) e per finire No Justice e Aether (Strip Sounds).
Segui FlipperMusic e i prossimi episodi di The Comedians, per intrattenerti ascoltando musica di qualità, se poi sei alla ricerca del sottofondo giusto per le tue immagini cercalo sul nostro sito o contattaci e ti aiuteremo a trovarlo.
FlipperMusic, no more silence
Immagini:
Google Immagini