Dance for Life e la colonna sonora di Enrico Fabio Cortese
Danza, cinema e musica tre arti separate e distinte ma molto spesso incredibilmente unite: vi raccontiamo "Dance for Life" e la sua colonna sonora.
Il tema della danza e del ballo è stato trattato diverse volte nei film e sempre con grande successo: chi non ha mai sognato, ballato o non si è emozionato con Febbre del Sabato Sera, Dirty Dancing, Footloose, Billy Elliot, Flashdance o con la serie dei piu' recenti Step Up, o Save the Last Dance, Honey, Pina (3D) di Wim Wenders e con le loro colonne sonore? Di film sulla danza ce ne sono per tutti i gusti!!!
"When your body moves, it's the most revelating thing. Dance for me a minute, and I'll tell you who you are" (Mikhail Baryshnikov)
Dance for Life di Francesco Mazza, con Massimo Ciavarro, Francesco Mariottini, Valeria Carcassa, Marita Langella ed Erik Gimelli Morosini, uscito nelle sale nel 2011, è una storia di amore, di danza, di difficoltà, di confusione, di sacrifici, di tradimenti e di dure prove… come la vita.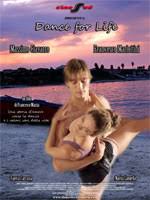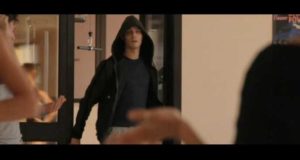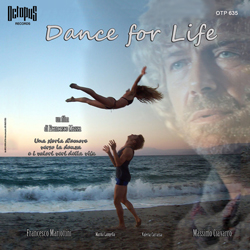 Dance for Life e la colonna sonora firmata FlipperMusic
La colonna sonora di questo film è stata affidata a Enrico Fabio Cortese, compositore di diverse colonne sonore di film italiani e stranieri e autore di molte tracce musicali utilizzate dal soundtracker di Simulmondo, una delle prime software house italiane a produrre videogiochi.
I brani della colonna sonora, editi dalla Flipper Srl, sono pubblicati nel catalogo di Original Motion Picture Soundtrack Octopus Records: le sonorità piu' classiche o quelle ispirate al tango lasciano spazio a brani che rimandano a ritmi piu' tribali (come la danza dervisci che riprende un fotogramma del film stesso). Buon ascolto!!
Non ti è venuta voglia di danzare? Allora balla tra le nostre musiche, in cerca di quella piu' adatta al tuo progetto oppure contattaci e ti aiuteremo a trovarla.
FlipperMusic, no more silence
Immagini:
Google Immagini