Colonne sonore in library music: Octopus Records e Pivio e Aldo De Scalzi
Autori di colonne sonore o di library music? Chi ha detto che queste tipologie di musiche non possono convivere?
Siamo soliti vedere nei credits musiche di sonorizzazione usate nelle colonne sonore, ma il contrario vale lo stesso? Ebbene sembrerebbe proprio di sì e ve lo raccontiamo attraverso il catalogo Octopus Records (nome ripreso da un'etichetta di sonorizzazione di materiale in vinile) e il famoso duo Pivio e Aldo De Scalzi
Colonne sonore in production music: lo strano caso di Pivio e Aldo De Scalzi
Pivio e Aldo De Scalzi, amici dagli anni '80, in duo dal 1991, di colonne sonore se ne intendono: dall'ultimo Ammore e Malavita, vincitore del Soundtrack Stars Awards 2017 a Venezia 74, The Startup a Song è napule, indietro fino agli inizi con Il bagno Turco-Hamam di Ferzan Ozpetek, a I Giardini dell'Eden di Alessandro D'Alatri con Kim Rossi Stuart, a Viola Bacia tutti con Asia Argento.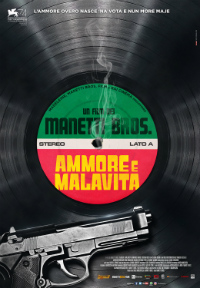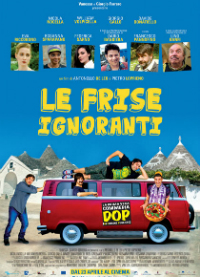 Ma quali soundtrack di Pivio e Aldo De Scalzi nascono in collaborazione con FlipperMusic? Nel catalogo Octopus Records troviamo The Butterfly Room (OTP 614) per la regia di Jonathan Zarantonello e le due serie TV prodotte da Sky per il periodo natalizio Un Natale Per Due (OTP 615) e Un Natale Con I Fiocchi (OTP 626).
Altre collaborazioni riguardano poi la colonna sonora di Moana, serie TV di Sky Italia e Le Frise Ignoranti.
E tu cosa cerchi? Indeciso tra musica di sonorizzazione e colonna sonora, consulta il sito e ascolta i cataloghi FlipperMusic, troverai sicuramente la musica piu' adatta per la tua colonna sonora.
FlipperMusic, no more silence
Immagini:
www.pivioealdodescalzi.com, Google Immagini